Custom Website Design
If you are looking for a new website or just want to improve the one you have, let me ask you a question. Why are you looking for a new or better website? One could say it's fair to assume you want more business.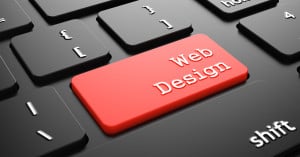 Well, we know the difference between a website that looks good and a website that actually works for you as a marketing machine. There are plenty of companies that offer web design and some of them do a good job, but that's not what we are all about. We prefer to build websites that are marketing machines. They work all day every day and never take leave because they never stop working. We are talking about a 24/7 Marketing Machine that will bring you business while you sleep.
No Sick Days, No Paid Leave, Just Pure Hard Work!
We design every website with purpose in mind. That means we focus on building you a marketing tool that will bring new prospects to your business forever. That's the beauty of a well designed website. Once the investment is made, it continues to deliver results for as long as it is maintained, bringing you a limitless supply of business.
How Do We Do It?
It's very simple… business is all about value. If you are in business, why do people do business with you or why do you choose to do business with other people? Because they see the value in working with you and you see the value in working with them. It's that simple and there is no need to make things more complicated. So, how is a website going to help you offer more value to your customers? Well, first of all, you need a website that is valuable.
I'm sure you could build your own website if you wanted. There are lots of tools that allow virtually anyone to build a website such as Websitebuilder.com, Wix, or Squarespace. Some of these website builders are even free but as the saying goes, you get what you pay for. That's where we come in.
Helping You Build More Value
Your business isn't bringing value to those people who don't know your business exists. That means that the more people who know your business exists, the more value you can add to peoples lives. That added value, in turn, creates a full wallet. You are happy, they are happy, and the world goes around. So, let us build you a 24/7 Marketing Machine that allows you to bring more value to more peoples lives.